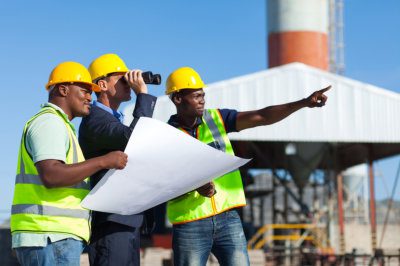 A Phase I Environmental Site Assessment (ESA) is prepared as part of the purchase/sale of a commercial property or financing of commercial property.  The Phase I ESA is also requested as part of a commercial lease, new development, or significant change of use.  Phase I Environmental Site Assessments (ESA) for change of use may be from farmland to multi-unit housing, or industrial to housing, or even industrial to public lands such as parks or recreational use.  A Phase I Environmental Site Assessment (ESA) is almost always associated with commercial property but could include multiple family housing.
ASTM Guidelines
We follow the American Society of Testing/Sampling and Materials (ASTM) guidelines known as ASTM-E-1527-13 Standard for Phase I Environmental Site Assessment (ESA). These Phase I ESA's are intended to protect a new owner, user, or lending institution from incurring unforeseen liability.  A Phase I Environmental Site Assessment (ESA) involves a site visit, an extensive records search of federal, state, and local databases for information regarding property contamination that may not be readily apparent from a site visit.  This can include asbestos, lead, chemicals, ground contamination or groundwater contamination from the property itself or adjacent properties (gas stations, factories, landfills, etc.)  The site visit also includes identifying the surrounding buildings, properties, and activities that may impact the subject property.  Talking to nearby residents for details of activities on the subject property and history are included.
Hazardous Waste Management Services
Our Hazardous Waste Management Services also include Health and Safety Plans (HASP), Project Supervisor with 40 hours trained HAZWOPER Personnel, Site Safety Officers (SSO), Health & Safety Officers (HSO) for Phase III hazardous waste clean-up projects. Our Phase II services include upwind/downwind testing/sampling for hazardous materials, such as lead, asbestos, heavy metals, benzene, VOC's, PNA/PAH's, and Vapor Intrusion Testing.  The first step in determining if a commercial property has liabilities that can affect the value of a property is to have a Phase I Environmental Site Assessment (Phase I ESA) performed.
Contact us today using our contact form or call us at 973-366-4660 to discuss your unique needs and obtain a complimentary, no obligation quote for Phase I Environmental Site Assessments.
Our primary service areas for providing a Phase I Environmental Site Assessment are: NJ, NY, NYC, PA, CT, DE, MA, RI, Wash DC, WI, MD, MI, IL, VA, IN, GA, AL, NC, SC, TN, TX, OK, DC, AR, we can service most other areas of the U.S. but with some added travel charges.