If you need asbestos testing/sampling, surveys, consulting, air monitoring, project monitoring, remediation plans, and expert witness services assistance discussed in this information page, call us at 973-366-4660 or email us at info@atlenv.com for details and a free estimate.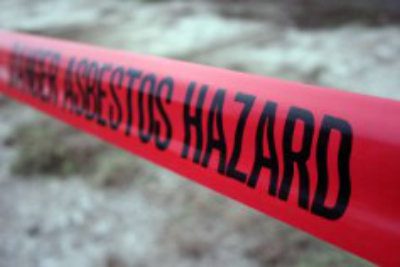 Asbestos testing/sampling and asbestos project monitoring has been part of our core services for as long as the asbestos abatement industry has existed.  From 1978 to the present (this is our 40th Year!!!), we have been involved in over 4000 asbestos projects.  We have AHERA Certified Inspectors, Asbestos Investigators, Air Sampling Technicians, and Project Monitors.
We have gained a reputation as an organization involved in very complicated or sensitive asbestos testing/sampling and asbestos abatement activities. Situations, where asbestos abatement may seem impossible are the situation we can provide the best service. We seek out and actively pursue asbestos removal or asbestos abatement situations that others refuse to consider; situations such as hospitals and healthcare facilities, 24-hour occupancy buildings, outdoor removals, high-tech industries, and areas where the general public must be allowed some degree of accessibility. This involves very rigid and detailed planning and specification development. In addition, it requires a high level of expertise in project management, regulatory requirements, supervision, and record keeping.
All analyses of bulk and air samples are performed by AIHA or NVLAP accredited laboratories and conforming to appropriate OSHA, EPA, AHERA, or state protocols. We take every measure to ensure the work complies with all local, state, and federal regulations. We have on staff AHERA certified management planners, project designers, and inspectors.
We understand asbestos remediation can be inconvenient to building tenants and have extensive experience in designing projects that minimize interpretation of regular work activities while maximizing efficiency.
Our asbestos management services include:
Asbestos Testing and Sampling / Asbestos Surveys
We perform the initial material asbestos surveys to determine quantities, conditions, type of asbestos, and whether immediate attention is needed. If no asbestos is found, we provide documentation that areas are free of asbestos-containing materials.  This can include evaluating individual construction projects and whether the proposed activities will disturb asbestos and require special permitting (ex. NYC-ACP-5).
Asbestos Risk Assessments
We perform asbestos risk assessments on identified asbestos materials to assist in determining possible remedial actions and the potential to expose employees, visitors, or the general public.
Asbestos Air Monitoring
We conduct all aspects of asbestos air monitoring for the presence of asbestos fibers.
Asbestos Abatement Specifications
We develop detailed contractor specifications in the event that removal is required.  These specifications include equipment, setup, materials, job, phasing, employee training, regulatory compliance, contamination control, record keeping, and compliance with mandatory government regulations.
Contractor Management
Contractor Identification/RFP Process. We can assist in identifying qualified asbestos removal contractors and supporting you in any or all aspects of the award process.
Contractor Supervision. We supervise contractors during asbestos removal activities, including enforcement of all aspects of the specification, performing air monitoring and assuring that the final result will be a pollution-free area.
Final Report
After completing all work, we submit a final comprehensive report, including identifying the quality of the removal effort and a definitive statement as to the environmental conditions both inside and adjacent to areas where the asbestos was removed.
Asbestos Training
We offer a wide range of training programs on asbestos-related subjects. This includes sampling/testing, risk assessment, small removal, specification writing, removal supervision, and asbestos management.
Expert Witness
Robert Sheriff has acted as an expert witness (defense) in asbestos personal injury litigation for the last 20 years.
Personnel Qualifications and Asbestos Certifications
Robert Sheriff, President, and CEO is a former Director of the American Industrial Hygiene Association (AIHA) and was the 1991-1992 President of the AIHA. Mr. Sheriff was a member of the negotiating committee for USEPA's Asbestos Hazard Emergency Response Act (AHERA), representing the American Industrial Hygiene Association. He was also a member of the National Institute of Building Sciences Asbestos Task Force. He is currently involved in asbestos litigation as an expert.
Members of our staff hold the following certifications:
AHERA Management Planner
AHERA Project Designer
AHERA Building Inspector
NY State Asbestos Project Monitor
NY City Asbestos Investigator
NY State Asbestos Air Sampling Technician
Hazardous Materials Technician
Certified Industrial Hygienist
Certified Safety Professional
We have certification reciprocity in most states; contact us for information regarding specific state requirements.
Contact us today at 973-366-4660 or use our contact form to get in touch to discuss your unique needs and obtain a complimentary, no-obligation quotation for asbestos testing/sampling and consulting services tailored to your organization's requirements.